PCM PCP failure analysis software
PCM Artificial lift Solutions launched his new software fully dedicated to ALS PCP failure analysis. The online application is used by all our field team to record, report and consolidate this key service activity (500+ analysis / year).
Failure analysis observation, pictures and conclusions are centralized in a unique database in order to provide global analysis to our client on PCP System performance. The worldwide database is helping us to improve our products and field operations.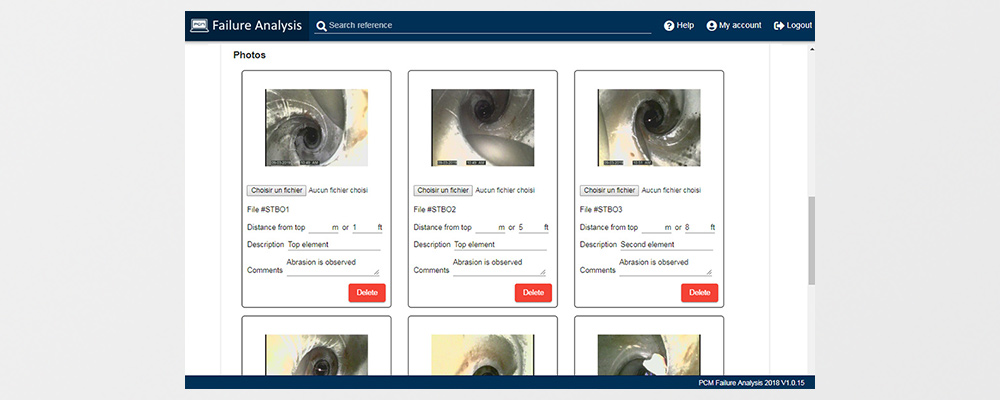 Our engineers worked hard to build a solution that:
Capitalizes on failure analysis findings and results in order to learn and improve the product life cycle (Design, Manufacturing, Operations) .

Improves productivity of PCM Field Service team: Less time spent on reporting allow more time for expertise on operation.

Provides valuable global analysis to our client for this key service activity.

Enable to identify and share best practices worldwide.
PCM has now the most advanced & efficient failure analysis process & service. Also PCM is the first & unique PCP Company providing such software.
For further information about our software: