Optimize my Artificial Lift production
One of the main advantages of PCP is its flexibility: you can cover a large range of production with the same equipment by simply adjusting rotating speed  at variable speed drive.
With our artificial lift production optimization solutions, you are able to manage capacity to handle various and changing downhole conditions (gas slug, sand batch, viscosity variation, water cut  increase).
Make sure you take maximum advantage of these benefits of PCP technology to boost and optimize your artificial lift production and reduce your CAPEX & OPEX.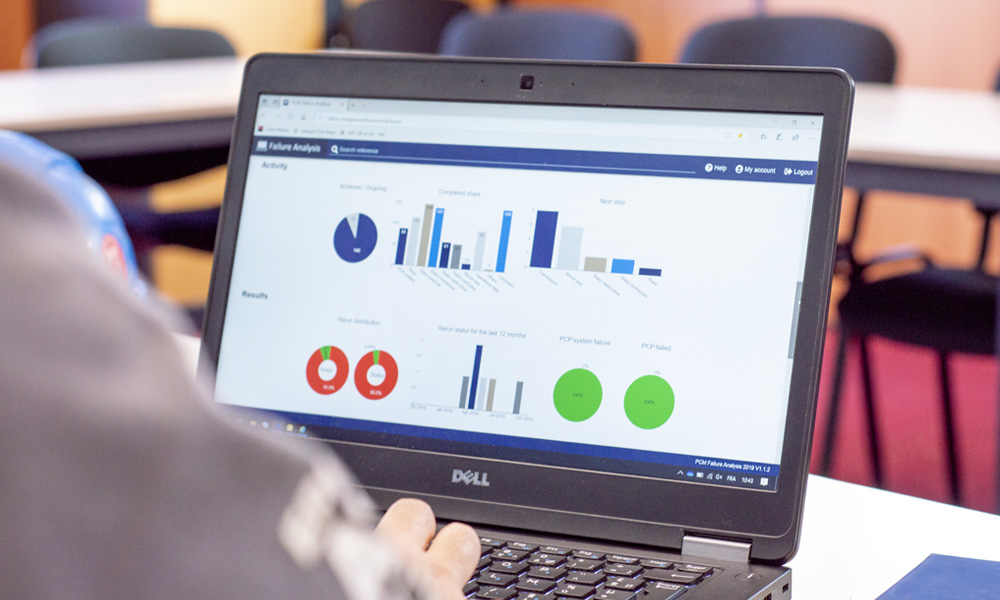 Customized analysis and recommendations by PCP experts
Lead by experienced PCP Application Engineers and based on PCP dedicated software, PCM can track, analyze, report and optimize your PCP wells performances.
PCP well optimization (1 PCP well): provide us specific well completion and operating data history and we will analyze and propose you the best ways to improve this well.
Complete PCP field optimization (several PCP wells): Through office interview, operating data statistical analysis, on field visit and specific failure analysis, PCM PCP Field Audit proposes a unique and efficient way to identify quick wins & priorities for global PCP field operations improvements & optimization.
 Download our PCP audit service offer
A win-win approach:
You have your KPI's, your challenges & your field knowledge
We have our PCP worldwide experience, solutions & resources.
Together we will find the best solutions and progress.
PCM PCP dedicated software
PCP dedicated software (web access) have been developed by PCM to help you optimizing your PCP wells.
PCM Design
Intuitive and simple to use, focused on real measurable parameters and proven calculation models, select the best PCP equipment with PCM Design software.
 
PCM Field Track
Record easily monitoring data, track key events of wells, manage statistically performances and report KPI with PCM Field Track software.
 
PCM Failure Analysis
Matching with CFER & ISO15136-1 standards, record and report efficiently failure analysis. Then, build your database, KPI & statistical analysis to avoid repeating same mistakes and progress with PCM Failure Analysis software.
 
PCM Bench Test
With ISO15136-1 compliant PCM Bench Test software, record, control and report efficiently hydraulic bench test. Build predictive model and enable statistical analysis through a worldwide database.