Artificial lift solutions manufacturer and services provider
Founded in 1932 by René Moineau, the inventor of the Progressing Cavity Pump (PCP), PCM has been offering high quality, cost effective fluid handling solutions to our customers for over 90 years. 
Our PCP experts provide unmatched technical support with a mindset focused in finding solutions.
PCM story since 90 years
Starting in oil and gas in the early 80's, the French Petroleum Institute collaborated with PCM to develop a pump specific to the petroleum industry.  The challenge was making longer pumps for higher-pressure ratings and a new elastomer compatible with downhole well conditions.  New machining and injection tools were developed.  Next was the challenge on how to drive these new pumps.  In Russia, PCM collaborated on the first ESPCP systems. In France, PCM was working with Total on a rod driven system. 
By the late 80's, PCM was ready for the market.  The 90's saw significant growth of PCP completions in heavy oil and of PCM worldwide marketing.  Partnerships were developed in Canada, Venezuela and Argentina.  Canada has since developed into a major PCP user market in the world, with thousands of wells across Alberta and Saskatchewan completed using PCM technology.  In Venezuela and Argentina, PCM pumps were successfully installed in challenging new wells, pushing the envelope of PCP use.  PCM ranked number one for pump performance in the Orinoco heavy oil belt. 
The 2000's saw further expansion in West Africa, Asia and the Middle East.  With expansion came new challenges. Customers were demanding better services to manage pump performance and run life.  PCM made the decision to go direct to the customer and opened 15 new pump service centers. Working alongside our customers, PCM competencies in pump selection, operation and maintenance have pushed the PCP operating envelope again.  A good example is in Oman, where PCM teams work closely managing operations, training and HSE parameters directly with the client leading to a major performance improvement in Heavy Oil market. 
Over the last two decades, PCM has continued to innovate, bringing new PCP technologies to the market.  PCM developed new elastomers specific to well applications, resulting in PCM 159, 205, 194 and 204 O&G formulations. PCM Vulcain™ and PCM Slugger are patented new technologies providing pumping solutions for thermal and high GOR challenges. Since then, other new technologies have emerged including; PCM Slugger ESPCP to reduce tubing and rod failures in deviated wells, high efficiency Permanent Magnet Motor Driveheads, and more recently  PCM X-Bond elastomer technology applicable for 150°C /300°F well conditions. Well applications have extended past the early days of heavy oil to include light oil, CSG/CBM and thermal plays.  For example, in Australia PCM innovation and service has improved pump performance and run life for de-watering wells in gas production.
1932
PCM was created and founded by René Moineau, the inventor of the PCP.
The Progressing cavity pump was initially intended to be a compressor to boost airplane engines, but it turned out to be an outstanding pumping solution!
1972
PCM's first manufacturing plant was located in Paris, later moving to western France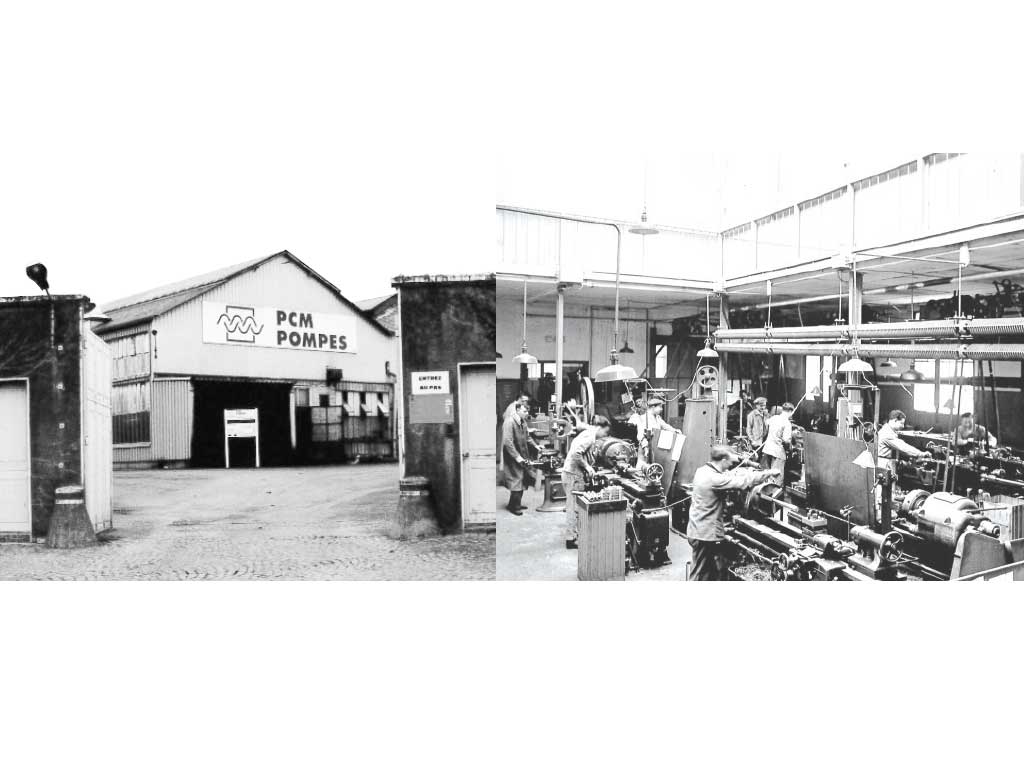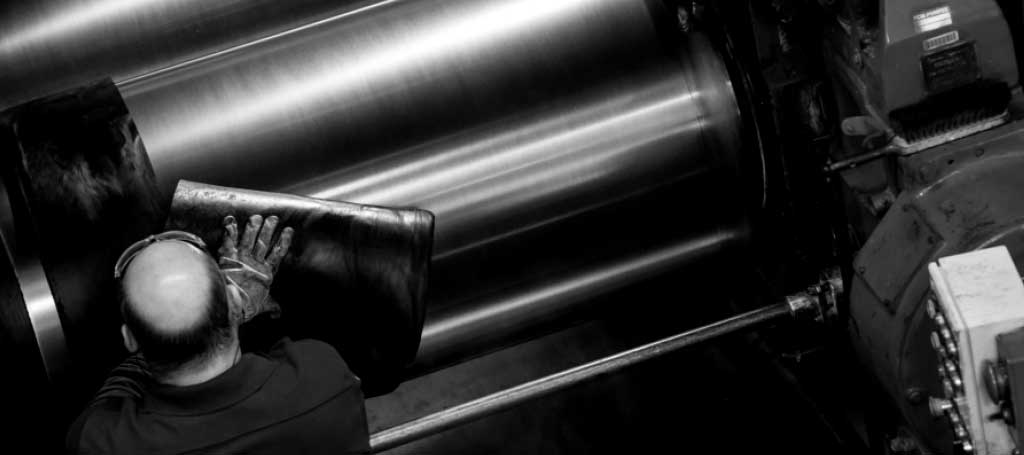 80's
Pioneering new Artificial Lift methods using PCPs started through several joint R&D projects in France.
1984
PCM developed its own ALS elastomers, the core of PCP technology, resulting in the evolution of 159NBR, 205NBR, 194NBR, 198HNBR and 204FKM elastomers for heavy oil, CHOPS, medium oil, light oil and gas well dewatering (CSG and CBM)) applications. 
90's
Engineering longer pumps, higher head capacity and new elastomer formulations specifically for O&G applications. New manufacturing methods and machines were needed to suit these new specifications
1994
PCM application engineering team developed its unique rotor sizing methodology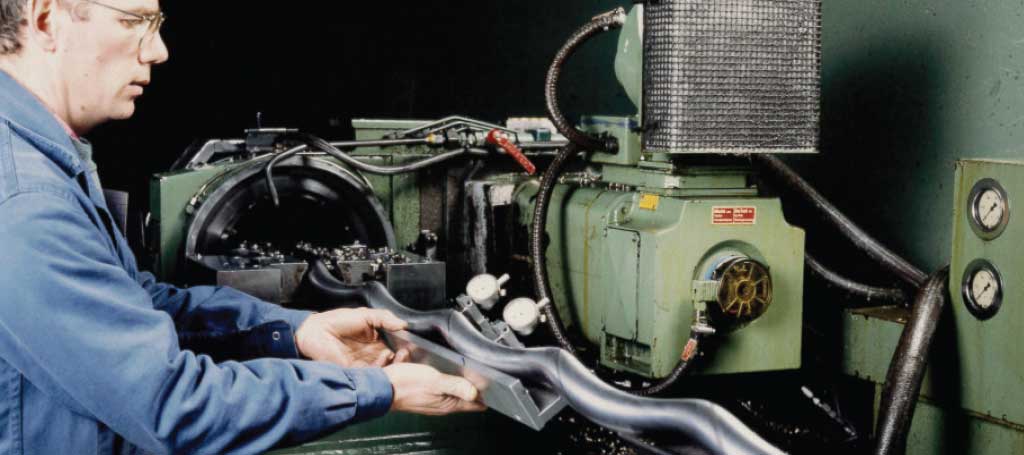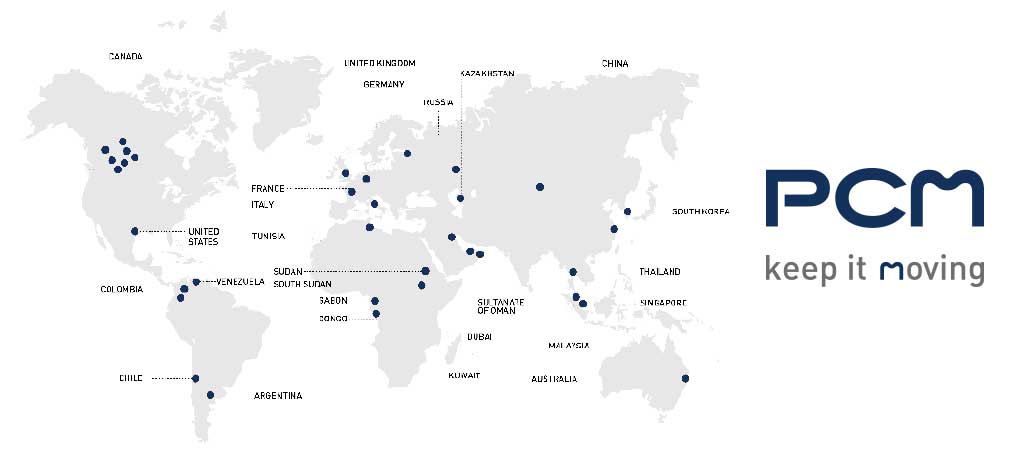 2002
PCM made the strategic decision to go direct to the customer, resulting today in 15 service centers worldwide and operating in over 30 countries.
2006
PCM has introduced on the market PCM Vulcain™, the world's first All Metal PCP to operate in thermal wells up to 350°C / 700°F.
2007
Keep it Moving became the brand logo.
2010
PCM Slugger, a patented PCP technology for gaseous wells technology featuring Hydraulic Regulators to increase run life of gaseous wells.
2012
PCM built a vertical pump for a Floating LNG offshore Australia, the world's biggest ship!
2014
PCM A Series, API 676 specifically designed for O&G surface pumping.
2018
PCM X-Bond to push back the limits of elastomer mid-thermal applications.
2020
PCM acquisition brought rotor machining and wellhead manufacturing to Edmonton.
2021
PCM Vulcain™ 400V world's largest downhole PCP, able to deliver up to 1 200 m3/d / 7 200 bpd.
2022
PCM is driving new innovation towards the global challenge of carbon footprint and energy efficiency, contributing to the energy transition.
PCM Every Day, 
and into the future...
Click on the map below to learn more about local PCM stories.