Repair my progressing cavity pump system
With little investment, few tools and basic mechanics competencies, PCM or you can repair and reuse most of progressing cavity pump system equipment, and save major CAPEX.
PCP progressing cavity pump repair consists mainly in visual inspection of rotor and stator, plus bench test for complete pump requalification.
Downhole accessories and drivehead refurbishment is straight forward, and can be deployed quickly anywhere.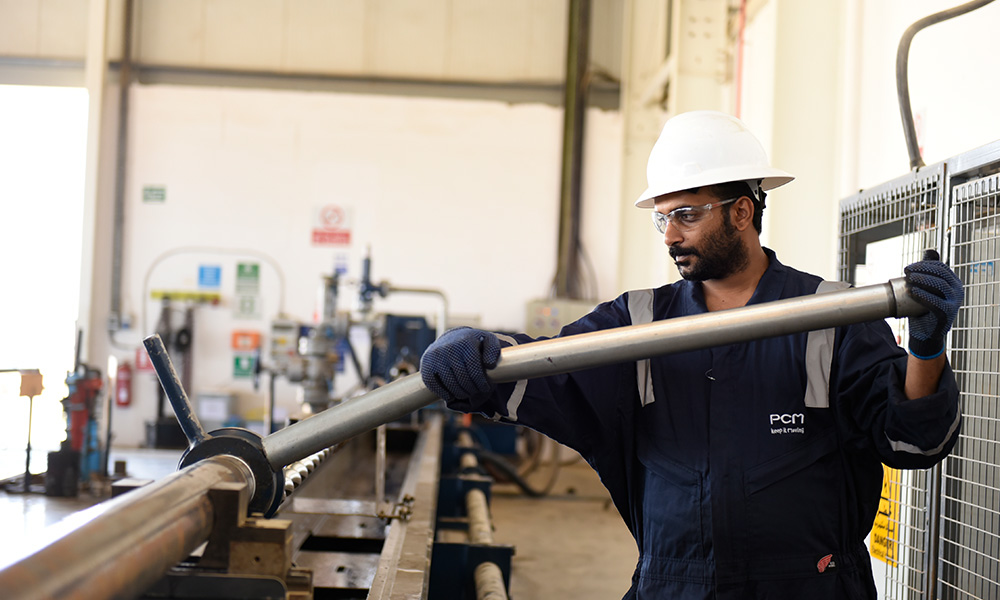 Pump requalification
If PCP rotor or stator is damaged, do not through away both of them. PCM can deploy organization, tools and facilities to requalify  rotor, stator and  then PCP, to enable you to achieve major CAPEX saving.
Rotor inspection and requalification is simple and cheap. In some locations, PCM can also offer rotor-rechroming services.
Stator, and then PCP requalification requires more advanced PCP competencies and facilities, including PCP test bench.
Focus on PCM test bench:
Simple and strong design for low and easy maintenance in remote locations
ISO15136-1 compliant
Enable to test all range of PCM pump & other brand
From 50 to 200 HP
Downhole accessories refurbishment
With light tools and cost effective spare parts, re use key and costly components of PCP systems: Torque Anchor, Tubing Drain, Tag Bar.
Another quick win for CAPEX saving.
Drivehead repair
PCM provides three different maintenance activities on driveheads:
Preventive maintenance on well site
The objective is to avoid drive head premature failures, and so unexpected lost production, costs and HSE hazards, through a simple maintenance management organization. Drivehead maintenance is light, easy and cheap but do not forget it.
Light corrective maintenance on well site or in workshop
With light tools, you can easily give a second life to your drivehead by refurbishing key sensitive wearing parts: sealing, lubrication circuit and braking system.
Heavy repair in workshop
Adapted to large and mature PCP operations, replacing shaft assembly and bearing can be conducted with specific tools and competencies inside  some field workshop.
PCM can service PCM & any brand  drive heads.
 
 Download our driveheads inspection & maintenance form