Argentina: first PCM PCP installed with our partner PECOM/BOLLAND
For more than 20 years, thousands of PCM PCPs have been installed and running successfully in Argentinians wells.
But on November 7th, 2019, new milestone, we installed and started up smoothly our first PCM PCP and our first PCM Drive Head, with our new local partner PECOM/Bolland.
On this well, Sucker Rod Pump was facing regular sand settling issues, it was decided by operator to convert it to PCP for its great capacity to produce and move sand.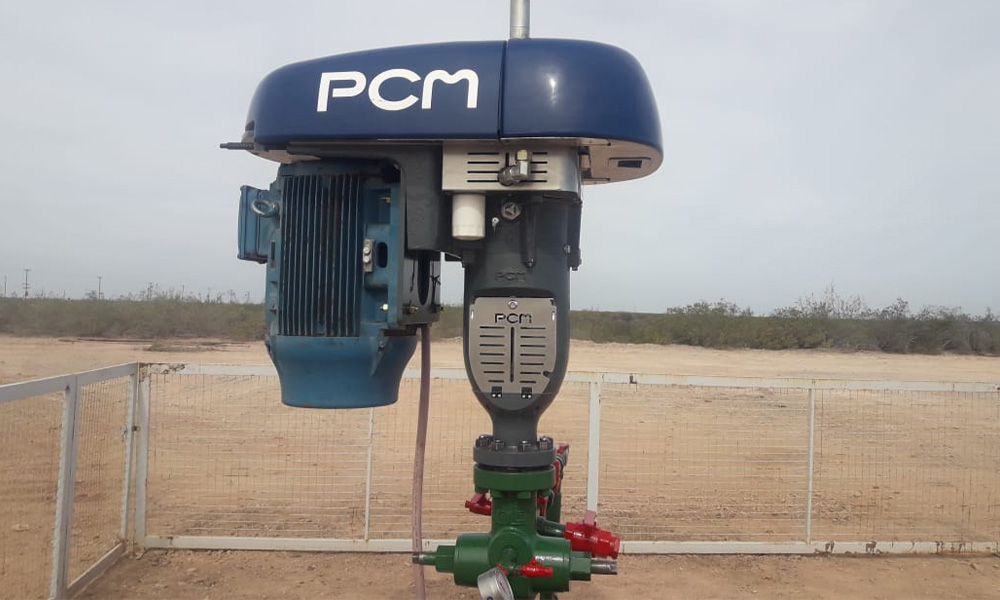 The PCP team:
Miguel Calfuquir, PCP Field Technician, Bolland

Leandro Heras, VSD Technician, Bolland

Eduardo Rodriguez, PCP Sales & Application Engineer, Bolland

Wilmer Romero, PCP Application Engineer, PCM
The PCP well:
Field Location: Eastern central Argentina

PCP model: 100E1200

Drive Head model: PCM B50

Power installed: 30kW

Setting depth: 785mMD (vertical)

Casing: 7"

Tubing: 2.7/8"

Rod: 1"

Oil: 21°API
  For further information about our facilities, click here